We are portable toilet hire specialists, and can supply a wide range of toilet units to meet your hire needs, whatever the location, event or application. As a nation- al company, out portable toilets are available across Australia, including
Sydney, Melbourne, Brisbane
or
Perth
. Our flexible service also means that we can offer variable portable loo hire periods designed to suit our customers' different needs.
Short And Long Term Toilet Hire
We deliver and install a variety of different types of portable toilet. For instance, we can provide a luxury portable toilet hire package for weddings, private parties or corporate events, a replacement toilet and bathroom unit during home renovations, or onsite toilets at high density public events, like outdoor concerts, festivals, sports, carnivals and more.
We can also arrange long term toilet hire for construction and building sites, as well as portable toilet and bathroom units for camp sites, caravan parks, or anywhere that visitors and guests need access to clean, efficient hygienic portable toilets.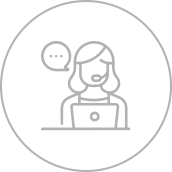 Talk to our customer services team
Contact TFH and a member of our friendly and helpful service team will be happy to talk you through our complete bathroom and toilet hire range that includes urinals and a variety of portable loo hire packages.
When you are planning your next event — large or small — talk to TFH first, as we have a range of toilets for hire that are suitable for an event of any size, and which can be delivered and installed on site in
Sydney, Melbourne, Brisbane
or
Perth
,, as well as elsewhere in Australia. As anational company, we have supplied the portable toilets at some of the biggest, most iconic events in the country. This includes huge sporting events, as well as major music, arts and cultural occasions.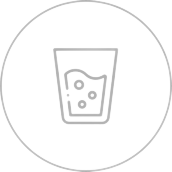 More than just portaloo hire
We can also supply hydration stations for high density events to ensure that you cater for all your patrons' needs.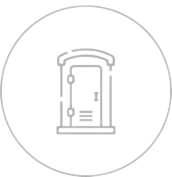 Premium portable toilets
We also regularly supply portable toilets for smaller, more intimate events. For instance, we hire premium portable toilets for private parties and stylish outdoor events, weddings, corporate events, or any occasion when you need temporary toilets that nevertheless offer visitors and guests clean, hygienic bathrooms that are always presented to a high standard.
Portable Loo Hire For Construction Sites
On a building or work site, toilet hire is often required for extended periods of time. That's why we offer a long term portable loo hire service, wherever your site is located and for however long toilet hire is required.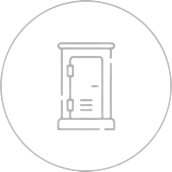 Work site toilets
We can supply a variety of portable toilet set-ups to suit your work site needs, including single and double units, as we'll as trailer mounted toilets that are easy to move to a new site as required.
As well as toilets, we can also supply portable showers and bathrooms so that your team can take care of all their personal hygiene needs in the one place.
Clean And Hygienic Portable Toilets
We are committed to providing professional quality toilet hire services that accommodate our customers' portaloo needs, and the key to this is making sure that the hygiene and presentation in our toilets is always at a very high standard.
That's why we ensure that all of our portable toilets are inspected, cleaned and sanitised before we deliver and install them for you. In order to make sure that they operate to full capacity, we also include all power leads, hoses and waste lines as part of your portable toilet hire package.
We can also supply hand wash basins and hand sanitiser stations, so when you hire a portaloo from TFH for a corporate event or any other occasion, the service incudes everything you need to ensure your patrons and visitors enjoy a clean and hygienic experience at all times.
Quality Portable Bathrooms For Hire
In addition to portaloo hire, we also hire portable showers and bathrooms, with units available in a variety of different configurations depending on your requirements.
This includes a short term hire service for people undertaking house renovations and so require alternative washing facilities at home, or when an organisation needs to hire portable bathrooms for a few days during outdoor events.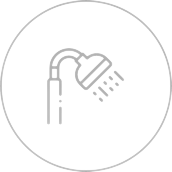 A selection of showers for hire
We can also arrange long term shower rental on a building site, where work is expected to take place over an extended period of time, or at a caravan park or campsite when additional facilities are required.
Everything you require is included when you hire our portable amenities, such as all drainage hoses, internal lights and any other equipment needed, and we can also supply a gas-powered or electric hot water system if needed.
Specialists In Toilets For Hire
As we have more than 25 years' experience in the event and toilet hire industry, if you need someone to assist you then TFH should be your first port of call.
For instance, when you are organising your next event, call our office and we will be happy to offer you advice on what sort of portable toilet, showers or bath-room is right for your job.
We have a wide variety of clean, modern toilet hire packages available in locations across Sydney, Melbourne, Brisbane & Perth…Across Australia.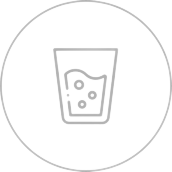 Our full portable toilet hire selection
Fresh water and sewer connected portable toilets
Accessible portable disabled toilets
Portable toilet trailers (single and double)
Premium toilet hire trailers
Urinal walls
Portable bathroom units (providing combined portable toilet and shower hire)