Temporary Fence & Event Hire Equipment
TFH Hire Services is Australia's most successful privately owned temporary fencing company.


Australian Owned
Supplying Australians with temporary fencing solutions for over 25 years

Countrywide
TFH is proudly an Australian family owned and operated business with 38 branches nationally.

Your Partner
Aiming to work with you to ensure that all temporary hire products are delivered and installed on time and on budget. This is our top priority.

Accredited
Independently certified to ISO 9001:2008 to meet high international standards.

More than fencing
Did you know TFH hire services offer a huge range of products? Not just fencing

Scalable/Fast
We have huge supplies of stock available delivered quickly at the venue of your choice countrywide.
At TFH we have a solution for all sectors
TFH is proudly an Australian family owned and operated business with 38 branches nationally. From humble beginnings...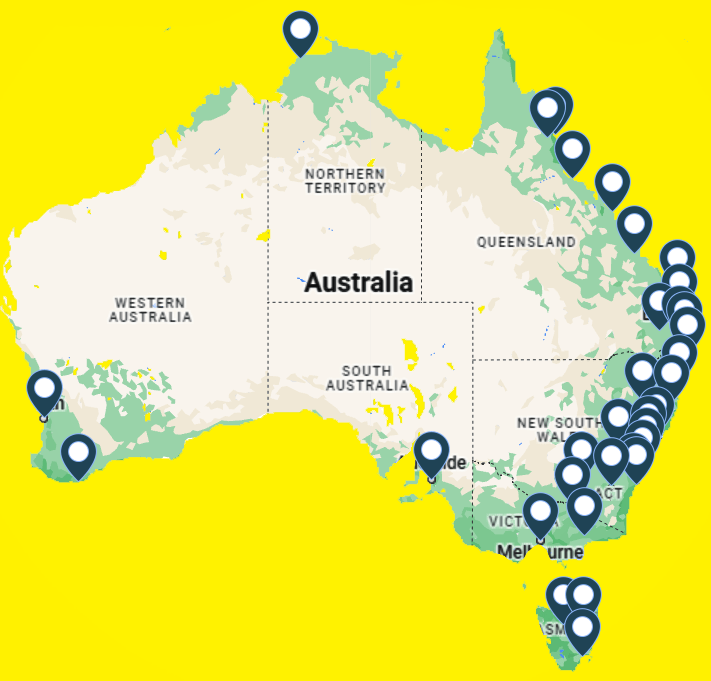 Big or small, we'll get the job done!

Stephen Maher
We have been dealing with TFH for several years now, and their commitment to supplying exceptional service make them a valuable supplier to deal with. They are easy to communicate with and they understand our needs and the urgency of our requests. They are organised, flexible and reliable, and they work hard to meet all requirements. I highly recommend TFH for all of your temporary fencing requirements.

Mia Chalustowski
Big thanks to the TFH crew and yourself over the weekend for Mother's Day Classic , appreciate it! Credit to mick he was great to work with and got the job done! Have a great week and I'll be in touch shortly for our next event Brissie to Bay coming soon in June.

Patrick Carrol
TFH Pride themselves on image and attention to detail. They are always good to deal with and no task is too big for them. They are on time all the time. Their product is not only neat and fresh looking it's also very secure and stable. I would recommend TFH to any construction or Event organiser needing good quality product and service.

Quentin Leveridge
At QuEvents we specialise in delivering outdoor events, safely, on time and within budget. 
TFH help make this possible. The crew at TFH are friendly, operate in a safe manner and most importantly they are flexible with timing and quantities. TFH are experienced event suppliers and will work with you until it is right

Ben Lawson
Bloc has several projects within the Canberra Centre precinct at various stages of completion. TFH has been involved in every one of the these projects. THF has responded to every request promptly and has left there installed product to the highest standard. Most of all TFH has completed all their Works safely without incident in this high intensity public environment. Great Work we couldn't do what we do without you.

Doug James
Hi Nathan, sorry about the delay in getting back to you - there's always a thousand things to do immediately post event. Thanks for the follow up. Everything went really well and the bump-in process was very efficient. Aron and the team were professional and helpful when it came to setting everything up. I'll be in touch ahead of our next event in August.

Willy James
Just thought id drop you a line and say thanks bro for your awesome service with our recent hire of your disabled toilet my friend , and thanks for coming down in person and taking care of our little dilemma we had on the day thats the kind of service that businesses are supposed to supply to their customers bro , you,re awesome and a credit to your business tumeke bro thanks for that , and we,ll be onto you again for our event over the easter weekend.

Cameron Robinson
We have been using TFH Mackay for our temporary fencing requirements for the last 10 years on various commercial projects throughout the Mackay & Whitsunday region ; & confirm that they have always been professional ,reliable & prompt with their services in which they demonstrate strong commitment to the current WPHS safety regulations.

Darren Bell
TFH Temporary Fence Hire consistently deliver on every level. Eventco has a calendar of logistically challenging festivals and events, only partnering with suppliers who share our values - attention to detail, a determination to provide best of industry service and are focused on efficiently delivering on brief. I have no reservations in recommending TFH Hire to event managers and production companies who are seeking a stable, supportive hire company. Their product is of a superior quality and it is our pleasure doing business with TFH on every level.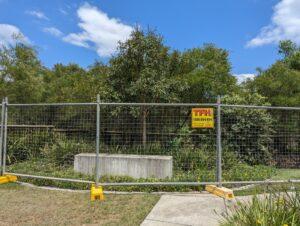 Temporary Fencing
TFH Hire Services, an Australian family-owned and operated business, has become a symbol of reliability…
Read More »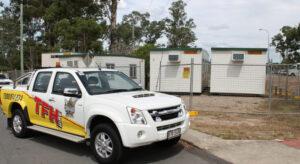 Construction Sites
In the fast-paced world of construction, having an efficient and well-organized workspace is crucial to the success of any project.
Read More »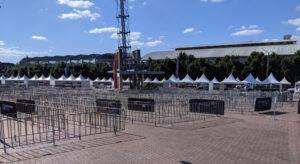 Crowd Control Barrier Hire
As event organizers, ensuring the safety of attendees should be your top priority. Managing large crowds can be a challenging
Read More »