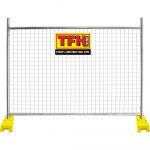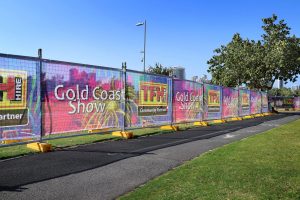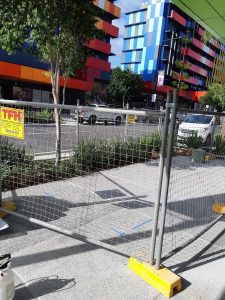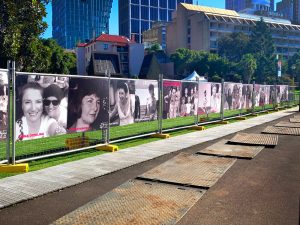 Temporary Mesh Fence Panels – Heavy Duty 40mm
Total Height – 2000 mm
Width – 2500 mm
Fence Height – 1800 mm
Weight – 29.5 kg
Temporary Mesh Fence Available
This temporary mesh fence panel is part our heavy duty mesh panel range. Due to its versatility, this particular mesh fencing is the most popular product in our catalogue. Due to the high demand of this product our stock levels are constantly renewed, providing TFH with unparalleled quantities across the country.
TFH Hire Services mesh panels are manufactured to the highest Australian Standard 4687-2007. At 2 meters tall, they provide the perfect height for safety and protection. With a 2.5 meter width ensuring maximum coverage while maintaining optimal strength.
Suitable for both construction and event projects.
Specifications
| | |
| --- | --- |
| Total Height | 2000 mm |
| Width | 2500 mm |
| Fence Height | 1800 mm |
| Weight | 29.5 kg |
| Outside Diameter | 48.3 mm |
| Wall Thickness | 2 mm |
Also Available Temporary Mesh Fence Panels – Heavy Duty 25mm, Temporary Personnel Gate – Mesh