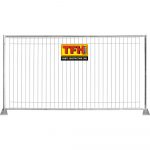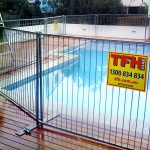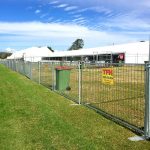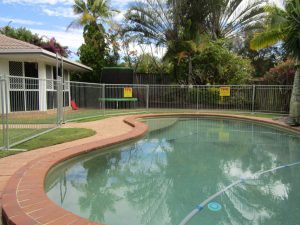 Height – 1.3 m
Length – 2.5 m
Weight – 28 kg
Temporary Pool Fencing Hire available now.
Keep pool areas safe with TFH's Temporary Pool Fencing. TFH Hire Services have been providing high quality Temporary Pool Fencing all around Australia, for over 25 years.
Pool fencing is traditionally used to secure swimming pools, and that's where TFH pool fencing stands out from the competition, Their pool panels are so versatile they can be utilized as an alternative to Crowd Control Barriers.
The benefit of using TFH's pool panels as opposed to other products, is that it offers additional height for extra security and safety.
Temporary Pool Gate is available for use with this product.
Specifications
| | |
| --- | --- |
| Height | 1.3 m |
| Length | 2.5 m |
| Weight | 28 kg |